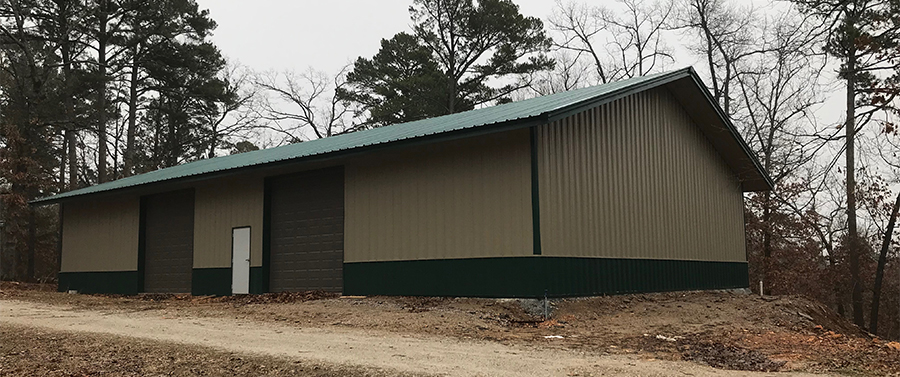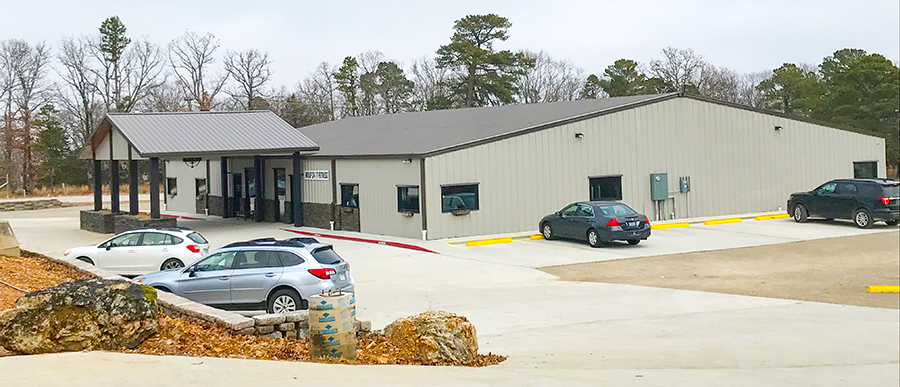 Steel Building experience

I, Scott Yarbrough, am so old that when I first got into pre-engineered buildings we used books, not computers to price them. Back then every manufacturer had their own take on how to engineer a steel building. Each manufacturer had their own size of purlins, their own panel profiles, their own haunch connections, etc. If you wanted to add onto an existing building, and wanted it to match perfectly, you had to go back to the original manufacture and pay through the nose. They had you.

During the mid 90's the invention of Metal Building Software created an industry standard. I was hesitant of MBS at first, because I had already learned seven different in-house software programs. However, being one of the very first people to learn MBS, at one of the very first companies that gave them a shot, has turned out to be invaluable to me. That same industry standard still holds true today. This allows me to add onto almost any existing building and not beholden to any one manufacturer.

By knowing the MBS program like the back of my hand allows me to create distinctive looking buildings, while still being economical. These steel buildings can be manipulated like an old girlfriend, or boyfriend, whatever the case may be. By just moving standard economical parts around, a person can create a "T" shaped building with differing eave heights; an octagon or something amazing without having to go through the added expense of an Architect (not that there is anything wrong with hiring an Architect).

There is a lot more to getting the customer exactly what they want, at an economical price, than just shooting off a quote request to another state and seeing whatever comes back.

These are the building manufacturers that I have had first hand experience with:
Star Building Systems-OKC
United Structures of America Building Systems-Portland TN
American Building Systems-Eufaula AL
Metallic Building Systems-Houston TX
R & M Steel Company-Caldwell ID
A & S Building Systems-Andersonville TN
Ceco Metal Building Systems-Columbus MS
Kirby Building Systems-Portland TN
Spirco Manufacturing-Memphis TN
Mid-West Steel Building Company-Houston TX
Nucor Building Systems-Waterloo IN
Encore Steel Buildings-Little Rock AR
Whirlwind Steel Buildings-Claremore OK
Wedgcor Building Systems-Denver CO
Shulte Building Systems-Hockley TX
Heritage Building Systems-North Little Rock AR
Absolute Building Systems-Benton AR
Rigid Global Buildings-Houston TX
Advantage Steel Buildings-North Little Rock AR
Metal Building Supply-Gravette AR
All Steel Buildings-Topeka KS
Bolt Up Buildings-Maumelle AR
Ideal Steel-Broussard LA
Worldwide Steel Buildings-Peculiar MO
Cowell Steel Structures-Russellville AR

Some manufacturers buildings go together easier than others. Some have really good drawings that help, and some have drawings that are just confusing. Some companies have really good customer service. Some manufactures are less than honest about delivery times.

With experience comes confidence. I have built so many different brand buildings, I am confident that no matter what, I can make the building look great. So if you have already bought a building from out of state, I can put it together for you. If you got caught up in one of those deposit forfeiture schemes, I may not like the sales tactic that was used on you, but I can build that building for you. And make it look great!